News
We'd like to share the good news that on October 20, 2020 Key Container has again passed the extensive yearly food safety audit for Yum! Brands, Inc. sub- contractor with flying colors. The audit conducted by William Thomas Huntley & Associates achieved the impressive score of 99.52 %.
This all-encompassing audit closely examines not only the cleanliness and sanitation of our manufacturing area's interior and exterior but also the equipment and machinery used in Yum! Brand's sub-contractor's packaging Key Container manufactures. Some of the areas closely scrutinized and scored are: Covid 19 protocols, box quality, job center as well as overall plant cleanliness, pest control, preventive maintenance procedures, ceiling condition, lighting safety and mock recall testing.
Yum! Brands, Inc., based in Louisville, Kentucky, has over 50,000 restaurants in more than 150 countries and territories primarily operating the company's restaurant brands – KFC, Pizza Hut and Taco Bell – global leaders of the chicken, pizza and Mexican-style food categories. The Company's family of brands also includes The Habit Burger Grill, a fast-casual restaurant concept specializing in made-to-order chargrilled burgers, sandwiches and more. In 2019, Yum! Brands was named to the Dow Jones Sustainability North America Index and in 2020, the company ranked among the top 100 Best Corporate Citizens by 3BL Media.
We hope you'll agree that passing this Quality Compliance Audit with such a high score sends a strong message we are serious about our commitment to providing our customers with the utmost level of safety and comfort when trusting us to package their food and industrial products.
Congratulations to all team members who were responsible for these outstanding results!

Key Container Company - South Gate, California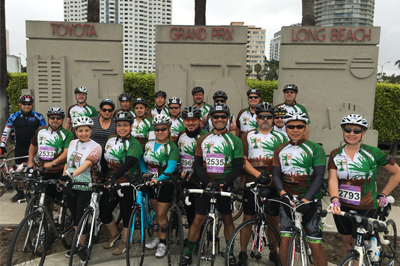 Team Key Container rolls out in style for the 2016 Tour of Long Beach supporting pediatric cancer research.